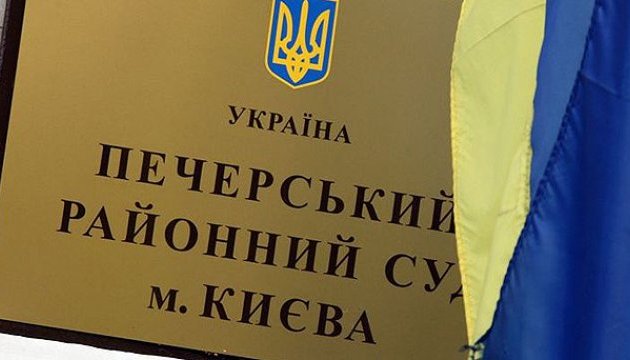 Court orders Kaskiv to hand in his passports - Sarhan
Kyiv's Pechersky District Court has chosen a measure of restraint for former Head of Ukraine's State Agency for Investments and National Projects Vladyslav Kaskiv in the form of detention with the alternative of posting bail, the prosecutor general's press secretary, Larysa Sarhan, has reported on Facebook.
"The Prosecutor General's Office has appealed to Kyiv's Pechersk District Court to select a measure of restraint in the form of arrest for citizen Vladyslav Kaskiv who was extradited from Panama. During the consideration of the issue Kaskiv's defense team gave the court a certificate on the full refund of losses caused to the state. Taking into account this fact and the presence of five minors, Pechersky District Court decided 'to apply to suspect Kaskiv a measure of restraint in the form of detention within a two-month pre-trial investigation and an alternative measure in the form of bail,'" she said.
The court also ordered Kaskiv to hand in all of his foreign passports, visit the investigator and report his whereabouts.
The pre-trial investigation continues.
As Ukrinform reported, Kaskiv was extradited from Panama to Ukraine.
Kaskiv was arrested in Panama in September 2016. The Prosecutor General's Office said that Kaskiv, who was wanted by Interpol, had been stopped at the border with Costa Rica after he was denied entry into the country on August 17, 2016. Subsequently, it became known that Kaskiv had been released from custody on $600,000 bail and, being under house arrest, applied for political asylum in Panama. However, Kaskiv was denied the status of a political refugee.
The former head of the state investment agency is suspected of embezzling in 2012-2013 UAH 7.5 million in state funds under a contract for the provision of false advertising services signed with Gloria Ltd.
op