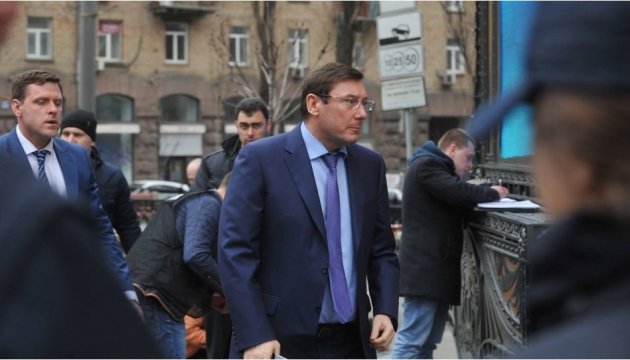 Crime lord Tyurin ordered Voronenkov's murder - prosecutor general
The murder of former Russian State Duma deputy Denis Voronenkov was ordered by criminal boss Vladimir Tyurin, the ex-civilian husband of Maria Maksakova, Ukrainian Prosecutor General Yuriy Lutsenko has said.
"We managed to establish all participants of the crime, including those who ordered it. According to the Main Intelligence Department, the murder was actually ordered by FSB-controlled criminal lord Vladimir Tyurin," he said at a press conference on Monday.
According to Lutsenko, Tyurin, previously convicted of rape and theft, is known as a leader of a criminal gang in Russia. He also had a personal motive - eight years ago he was a civilian husband of Maksakova - Voronenkov's wife.
According to the prosecutor general, Tyurin ordered this crime in exchange for preferences from Russian special services to criminal groups.
Lutsenko said that the Prosecutor General's Office would submit to court the materials on Voronenkov's murder.
Lutsenko also added that Voronenkov had been killed in order to prevent him from giving testimony against former Ukrainian President Viktor Yanukovych in Ukrainian and international courts. "Representatives of the Russian special services physically destroyed him as a witness," Lutsenko said.
As Ukrinform reported, Voronenkov was shot dead in the center of Kyiv on March 23. The ex-deputy's security guard wounded an attacker, but sustained a wound himself. The shooter died at hospital.
In December 2016, Voronenkov, along with his wife, also a former deputy of the State Duma, Maria Maksakova, moved to Ukraine. On February 14, 2017, he reported the receipt of Ukrainian citizenship.
In Ukraine, the former Russian deputy testified on the state treason of former Ukrainian President Viktor Yanukovych.
op