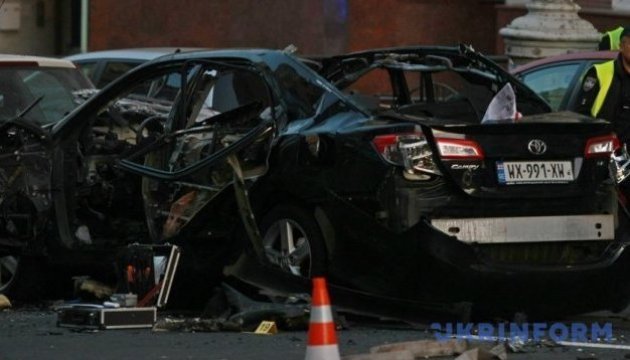 Car explosion in central Kyiv. Video from surveillance camera
The moment of the explosion of the car of Georgian citizen Timur Makhauri in central Kyiv was recorded by the surveillance camera.
The video was posted on YouTube. The moment of the explosion is at the 53rd second.
Timur Makhauri, a Georgian citizen of Chechen origin, a member of a Ukrainian volunteer battalion who fought in eastern Ukraine, was killed in a car explosion near the Besarabsky Market in central Kyiv on Friday.
"An unidentified explosive device exploded inside the car. A Georgian citizen was killed," Artem Shevchenko, spokesman for Ukraine's interior ministry, said. He said there were three people in the car. An injured woman was brought in hospital and a child survived, he said.
A criminal case was opened into the incident on charges of premeditated murder committed using a publicly dangerous method.
ish