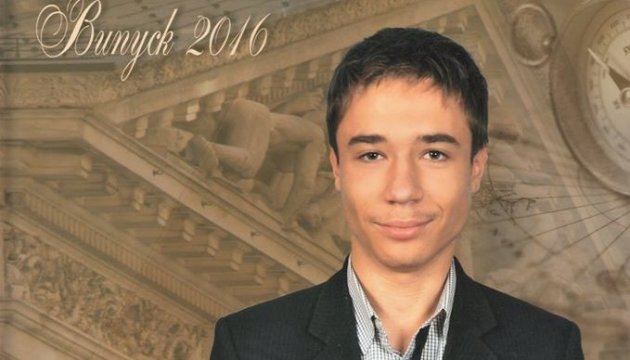 Search for Pavlo Hryb: relatives appealed to European Court of Human Rights
Human rights activists and relatives have not yet been able to find out the whereabouts of the abducted 19-year-old Ukrainian citizen, Pavlo Hryb.
Coordinator of the Media Initiative for Human Rights Maria Tomak said this at a press conference, an Ukrinform correspondent reports.
"Unfortunately, we do not have any sensational news for you, I hope that this week there will be any good news, but so far it has not been possible to establish the exact location of Pavlo. We, as human rights activists, family and lawyers believe that the situation that happened to Pavlo Hryb is an enforced disappearance, the practice that the Russian Federation has been applying very actively since the beginning of the armed conflict. We hope to find Pavlo alive and healthy in the near future," Tomak said.
The lawyer and the representative of Pavlo's family, Yevhenia Zakrevska, notes that an appeal has been filed with the European Court of Human Rights.
"We have filed an appeal to the European Court of Human Rights regarding the application of urgent measures under rule No. 39. That is, we believe that the Russian Federation currently violates the rights of Pavlo Hryb such as the right to freedom, the right to non-torture, and there is a direct threat to his life," she said.
The lawyer stressed that Pavlo had been without medical supervision for 12 days, which could lead to serious consequences.
As Ukrinform reported, on August 27, a Ukrainian citizen and a former border guard officer, Ihor Hryb, appealed to the Ukrainian Embassy in Minsk with a statement that his son, Pavlo, born in 1998, disappeared in Belarus.
On August 24, the young man left Chernihiv for Gomel and disappeared there. Ihor Hryb initially searched for his son in Belarus independently. Police representatives in Gomel reported that his son had been placed on the wanted list by the FSB of the Krasnodar Territory of Russia under an article "terrorist act."
Ihor Hryb previously served in the Ukrainian border troops and is now involved in the creation of a chaplaincy service in law enforcement agencies. He suspects that Russia's special services kidnapped his son in Belarus.
ish