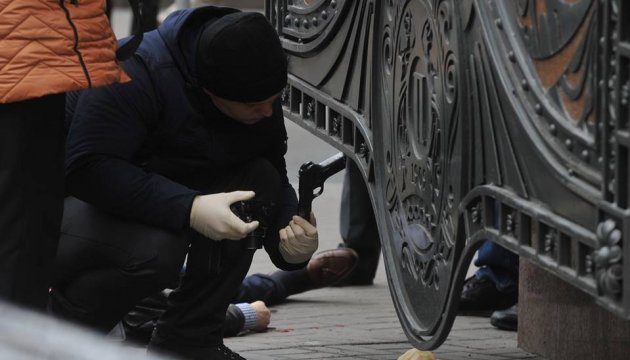 Former deputy of Russia's State Duma shot dead near Premier Palace Hotel in Kyiv center
Denis Voronenkov, a former deputy of Russia's State Duma was shot dead in the center of Kyiv, near Premier Palace Hotel.
National Police Spokesperson Yaroslav Trakalo confirmed this information to Ukrinform: "Yes, the former deputy of the State Duma was killed near the hotel".
Yaroslav Trakalo added that the body guard of Voronenkov wounded the attacker. "Voronenkov was leaving the hotel, the attacker fired and killed him, and the body guard of the former deputy wounded him," Trakalo specified.
An investigation team is working on the scene.
Former deputy of Russia's State Duma, Denis Voronenkov, left Russia in the autumn of 2016 because of criminal prosecution. In December, he received Ukrainian citizenship. He is a witness in the treason case against former Ukrainian President Viktor Yanukovych.
iy