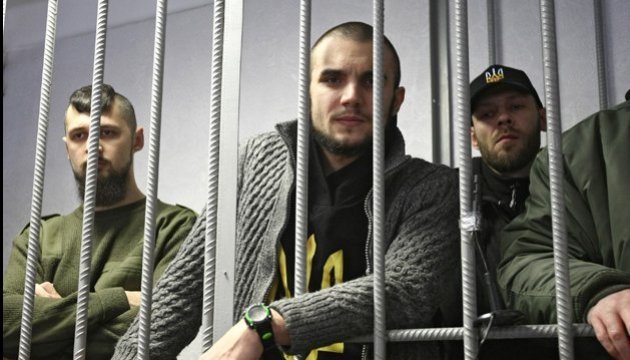 Clashes outside Kyiv court: 12 police officers, 15 National Guard members poisoned by gas
A total of 12 police officers and 15 soldiers of National Guard suffered gas poisoning following the night of clashes outside Kyiv Obolon District Court where the case of special operations Tornado servicemen was heard, chief of Kyiv police Andriy Kryshchenko told 112 Ukraine TV channel.
"There were a few clashes with police during a standoff and in the early morning when the persons who were in custody were transported to a jail. As a result of clashes 15 National Guard troops and 12 police personnel asked for medical help because of gas poisoning. Protesters used riot gas, sticks and stones. Police and National Guard have not used gas. Several empty cans of Cobra gas were found on the scene. Gas is not part of equipment carried by police or National Guard troops. A criminal case has been opened into the incident. Investigation will be done today. We will give a legal assessment of the actions committed by those who took part [in clashes]," said the police chief.
TL