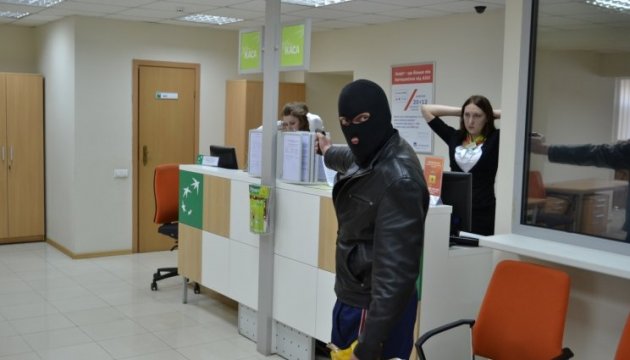 PrivatBank posts UAH 100,000 award for information on bank robbers
The suspects, who assaulted the bank collectors threating them with a weapon in the Kharkiv region, could have escaped in a commercial truck, the press service of PrivatBank told journalists, Ukrinform reported.
"UAH 2.4 million loaded in the ATM bank capsules was stolen from the collectors' vehicle. A total of 21 ATM capsules were taken, which are quite voluminous so that one can make two 2-meter columns. Such bulk cargo cannot be transported in a passenger car. Perhaps the suspects used a commercial truck or dumped part of the stolen items," the press service has reported.
Earlier, Ukrinform reported that on July 21 the PrivatBank's collector vehicle stopped at one of the shops in the village of Kupyansk to load an ATM. At that time two unidentified men pointed a handgun on a driver, dragged him out of the vehicle, got into it and drove away.
The bank announced a reward of UAH 100,000 for information which can aid the investigation.
tl