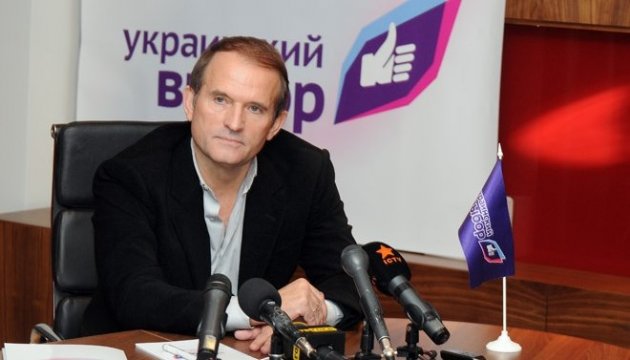 SBU chief says they gauge Medvedchuk's project on claim of separatism
Ukrainian Security Service (SBU) gauges Viktor Medvedchuk's The Ukrainian Choice political project on a separatism clam, head of the SBU Vasyl Hrytsak told LІGA.net in his interview.
"We are following the activities of structures without that may be harmful to the state security interests. When we see that their activities reach beyond the law at certain time without disclosure to the public, then we document, open and register a criminal case. On April 25, we opened the criminal case against The Ukrainian Choice – we probe it on separatism claim," said the SBU chief.
Hrytsak said that The Ukrainian Choice as is the case with many other socio-political associations, there are people whose activities can and should be probed through the lenses of the criminal and criminal procedural codes.
"If someone tries to call for a violent change of government, alter state borders or article falls into the category "high treason"- we are definitely going to put a stop to the activities of these people," he noted.
tl