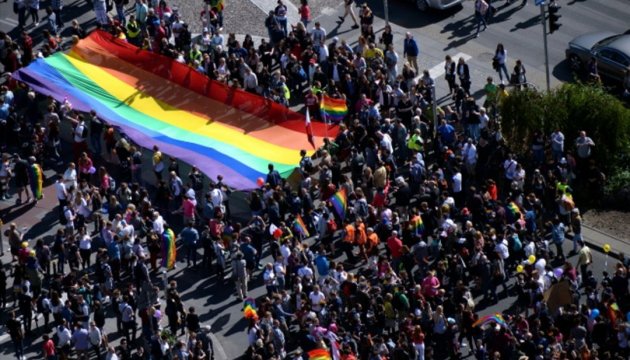 Police arrested 57 people during March of Equality in Kyiv
The police have arrested 57 persons during the March of Equality of LGBT communities in Kyiv on June 12.
Chief of Ukraine's National Police Khatia Dekanoidze said this at a press briefing in Kyiv on Sunday, an Ukrinform correspondent reports.
"On the whole, there were no particular provocations, about 57 persons were detained, who were brought to district [police] departments. Ten administrative protocols were drawn up," Dekanoidze said.
According to her, about 1,500 people took part in the March of Equality and about 5,500 policemen and 1,200 soldiers of the National Guard were involved.
iy