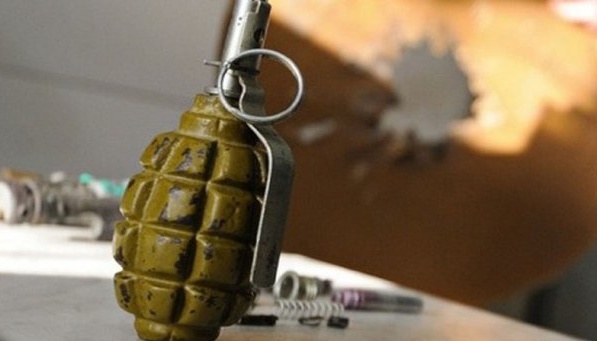 Lviv banker's house under attack today - source
A residence in western Lviv city, where a hand grenade F-1 exlpoded in the morning on May 23, is owned by a spirits beverage company CEO, a member of the Our Land Party and a founder of chain stores Oleh Balyash, a source in law enforcement told a Ukrinform local correspondent.
"The house, where an F-1 grenade exploded in the morning of May, belongs to the family of Oleh Balyash. He is a former Party of the Regions member, representative of Lviv regional council. In the 2015elections he ran for mayor of the city delegated by the Our Land party. In addition, he is CEO of Hetman liquor producing company, head of the supervisory board of Oksi Bank, he also owns the majority stake in the bank. He is reportedly the founder of a store chains KREZ, Computer World and Shok.
According to the press service of the police patrol the city, the explosion in the front yard caused a funnels, damaging two cars - Lexus and Porsche Cayenne and the security post. No casualties have been reported.
This is not the first attempt to attack the banker's residence. In January 2016, it was an unidentified person who threw a firecracker under his car trailer. The Balyash family is known in Ukraine because of the scandal with the office building erected in Lviv Khmelnytsky Culture Park, which was declared unlawful.
tl