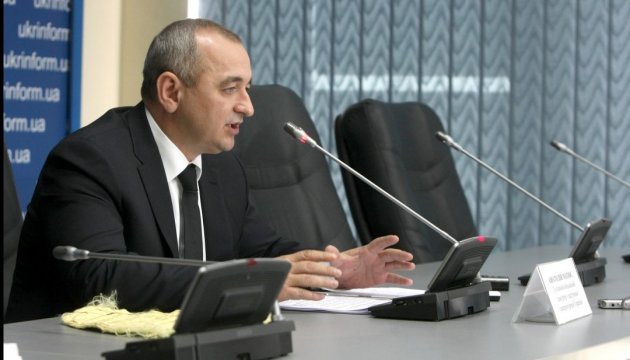 Matios showed video where Hrabovsky was forced to quit defense in GRU suspects case
Deputy Prosecutor General of Ukraine - Chief Military Prosecutor Anatoly Matios has demonstrated video clips of kidnapped and murdered lawyer Yuri Hrabovsky to reporters.
The lawyer, who defended one of the Russian GRU (chief military intelligence) spec ops officer Alexandrov, was forced to make a statement on his refusal to act as defense for the GRU suspect.
The video was demonstrated at a briefing, Ukrinform reports.
"This is not a simple video. You are all weathered journalists and you will be able to carefully analyze all content that you have seen. Therefore certainly you will make some of the versions of the crime," said Matios.
According to the prosecutor, there are several video clips made by the suspects.
"In this case we face the most important challenge – to investigate real motives of the crime and uncover the genuine organizers, whoever they are, wherever they are and what offices they would hold," noted the chief military prosecutor.
The video shows the exhausted lawyer who makes a statement that he refuses to be defense because he believes "it's impossible to be defense layer any further in this case," a question is asked by a man behind the camera about the reason for making such decision Hrabovsky replied, "because I realized my mistake."