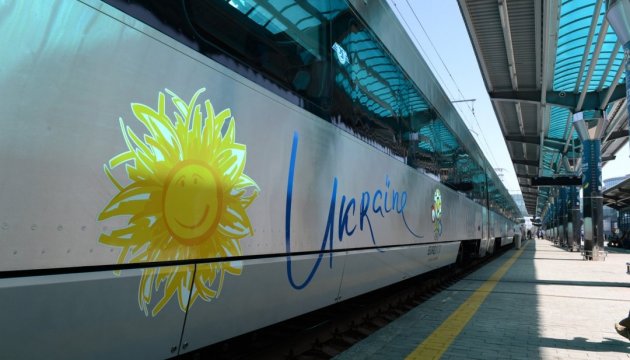 Intercity train heading to Dnipro city halted over bomb threat
A bomb threat call aboard the Intercity train Kyiv-Dnipropetrovsk, which departed from the capital on Wednesday at 7.15, was behind the evacuation of 359 passengers.
The press service of police in the Kiev region reports.
"This morning police emergency phone line 102 in city Kyiv received a note of a bomb planted aboard the express train Intercity Kyiv-Dnipropetrovsk. The train was stopped later at railway station Myronivka. The 359 evacuated passengers stay at the train station," a statement said.
Police investigative team is working at the scene along with explosives experts, rescuers.
After clearing by experts the train will resume its service.