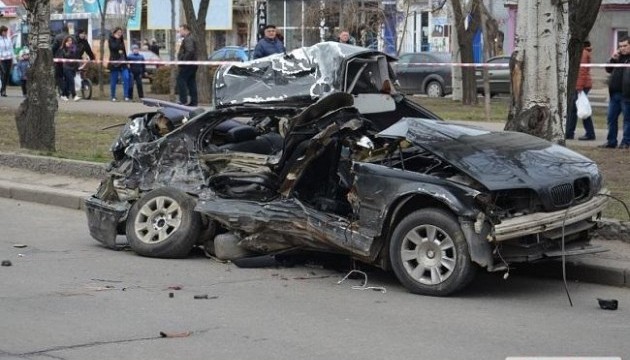 Deadly car crash in Mykolayiv: police officer may face up to 10 years in prison
A driver of BMW, who caused the accident, in which four young people were killed in southern city Mykolayiv, may face up to 10 years in prison. Prosecutors have charged the suspect under part 3 of Art. 286 of the Criminal Code of Ukraine.
Prosecutor at Mykolaiv region prosecutor's office Oleksandr Kyrpatenko told journalists, Ukrinform reports.
He also confirmed information that the BMW driver was the police officer. His DUI tests are being made. Now the suspect of the deadly crash is in a hospital emergency room, but he might be transferred to another medical clinic to have more tests done regarding his injuries.
Recall that on February 28, 2016 at 6.00 in the morning in Mykolayiv there was a car crash, which killed four people: two men aged 25 and 24, and two young girls, one of them was a college student.
Eyewitnesses claim that the car whizzed past at breakneck speed.There were five young people inside the car. All of them but the driver died on the scene.