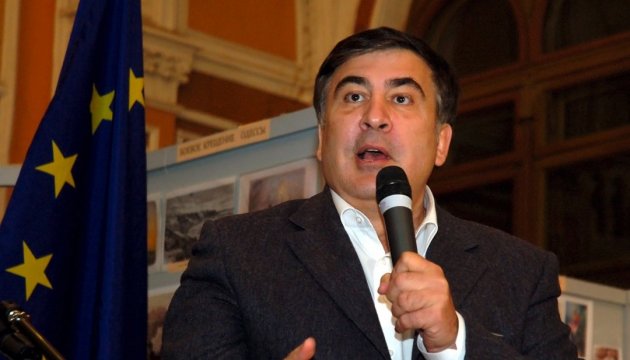 Saakashvili summoned to Kyiv region prosecutor's office
The Kyiv region prosecutor's office has summoned for questioning the Odesa region governor Mikheil Saakashvili.
The press service of the prosecutor's office reported Wednesday.
"The Prosecutor's Office of the Kyiv region has thanked Saakashvili for providing information on a high-level corruption suspects at the Kyiv Customs Office, who, according to preliminary information, obtain excessive profits by manipulating declared prices for customs clearance of goods at various customs offices, including operations of the so-called "walnut mafia," a statement said.
A procedural head at the Kyiv region prosecutor's office has sent a note to the Odessa region governor to appear for providing information on the corruption crimes that are known to him.