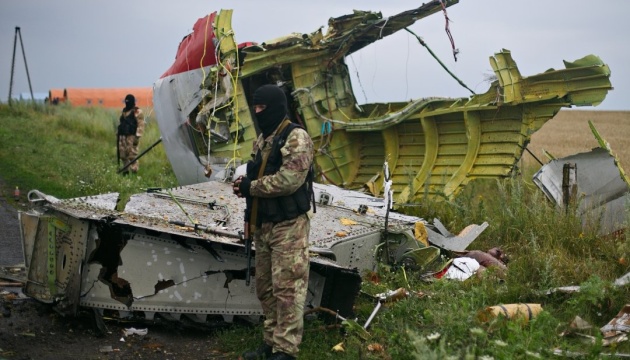 Twenty Russian servicemen involved in downing of MH17– Bellingcat
The Bellingcat investigative team narrowed the list of the Russian servicemen, involved in the MH17 crash, down to twenty people.
Elliot Higgins, the organization's founder, said this in an interview with NOS Dutch TV channel.
As reported, the team, which conducts investigation analyzing the social networks and other open sources, handed over the detailed report with the names and photos of perpetrators to the Dutch Public Prosecution Office, which leads the international joint investigation team, two weeks ago.
The prosecutor's office representative confirmed the report had been received and said that it would be carefully studied and assessed for possible attaching to the criminal case.
Last year, the Bellingcat activists revealed that the Buk missile system, used to down MH17, belonged to the Second Battalion of the 53rd Anti-Aircraft Missile Brigade, coming from the area of Kursk.
As NOS reports, the Bellingcat's report mentions the names of the brigade commander, battalion commander and a number of servicemen. The activists point out that they were "very experienced soldiers," trained enough to operate such an anti-aircraft missile system.
ol