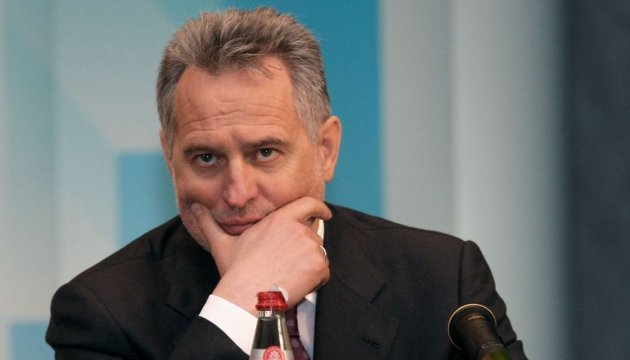 Firtash to be prosecuted in Ukraine or in US – Ukraine's Interior Minister
If Ukrainian tycoon Firtash does not arrive in Ukraine, the Interior Ministry of Ukraine will demand his extradition from Austria to the United States following the results of the trial in the US.
Interior Minister of Ukraine Arsen Avakov posted this on Facebook, having recalled that the Ukrainian police are investigating two criminal proceedings directly linked to Firtash.
"The Interior Ministry of Ukraine awaits the decision of the U.S. Department of Justice under the UN Convention against Corruption, ratified by Ukraine in 2006. The U.S. Department of Justice is considering the transfer of criminal proceedings on charges brought against Dmitry Firtash to the FBI. As soon as such application is made, the law enforcement bodies of Ukraine will be able to decide on 40-day preventive arrest of Firtash and further investigations," the Interior Minister of Ukraine explained.
"I would also like to note that those speculations and tricks, which have been used by Firtash to avoid Ukrainian and American prosecution, are doomed to failure. Whatever be the outcome, being under the supervision of the law enforcement officers of the United States or Ukraine, following the court ruling of Austria, the United States or on the basis of the decision of the Ukrainian investigators and courts, Firtash will be prosecuted to the fullest extent of the law for all the charges and suspicions brought against him, based on cooperation of the U.S. Department of Justice and the FBI, the General Prosecutor's Office and the Interior Ministry of Ukraine," Avakov posted.
ol