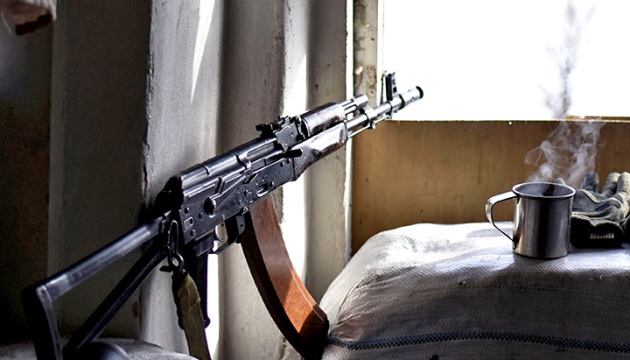 Russians switched to positional defense almost everywhere, no threat of capture of Vuhledar - Budanov
Russians in Ukraine have switched to positional defense, and the only places on the front where they are attempting to attack are Bakhmut, as well as an attempt to cover Avdiivka from the north and localized fighting in Marinka.
The head of the Ukrainian Defense Ministry's Main Intelligence Directorate, Kyrylo Budanov, said this in an interview with RBC-Ukraine, Ukrinform reports.
"They have completely switched to positional defense everywhere. The only places on the frontline where they are making attempts are in the city of Bakhmut, an attempt to cover the city of Avdiivka from the north, and localized fighting in the city of Marinka. Both in Avdiivka and Marinka the tactics are identical to those in Bakhmut - just an attempt to wipe the settlement off the face of the earth, as they say," he said.
Budanov clarified that Bakhmut is the only place for the Russians where they have had some tactical success with huge losses.
"And against the backdrop of the lack of success elsewhere, they face the problem that even their 'deceived' society needs to see something, some kind of victory. This is the only place where they succeed at least. In addition, there is the fact that Prigozhin once said that he would take Bakhmut. He would be happy to sing about it, but he can't. That is, everything just came together here," Budanov said.
He also noted that there is no great threat of Vuhledar being captured.
When asked if he had any reason to believe that the Russians are now preparing to intensify or launch offensive operations in some other part of the front, the Chief of the Defense Intelligence of Ukraine said that they were not planning to do so.
As reported, on April 22, a representative of the Defense Ministry's Main Intelligence Directorate, Andriy Yusov, said that Russian elites are looking for contacts with Ukraine to obtain security guarantees after the defeat of Russia.