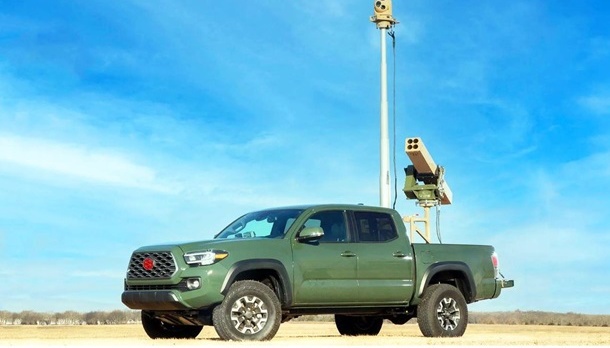 US company to produce 14 VAMPIRE anti-drone systems for Ukraine
L3Harris Technologies, a U.S. aerospace and defense company, has received a $40 million Department of Defense contract to deliver 14 Vehicle Agnostic Modular Palletized ISR Rocket Equipment (VAMPIRE) multi-purpose weapons systems to strengthen Ukrainian security defense efforts.
The company said this in a press release, Ukrinform reports.
The portable VAMPIRE kit will allow Ukraine's ground forces to target and shoot down enemy drones and defend against adversary ground threats. The systems ordered by DoD are tailored to provide critical defense assets to help Ukraine protect against attacks on civilian infrastructure, the company said.
"We've invested in procurement, testing, and certification since August so VAMPIRE production can begin without delay. We're committed to supporting a U.S. strategic partner with a robust capability, as the people of Ukraine continue to defend their country and protect their independence," L3Harris official Luke Savoie said.
According to the press release, under the DoD contract, L3Harris will install VAMPIRE kits on U.S. government-provided vehicles for agile combat support to the Ukrainian battlefield. The VAMPIRE's mission management system integrates an advanced WESCAM MX-10 RSTA targeting sensor with its weapons station, allowing an operator to quickly and accurately engage targets.
The contract calls for L3Harris to deliver 14 VAMPIRE systems to DoD, with four delivered by mid-2023 and ten more delivered by the end of 2023.
Photo: thedrive.com