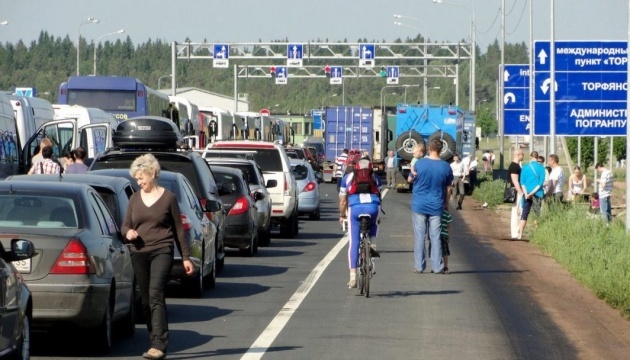 More Russians flee mobilization than deployed during Russia's initial offensive in Feb - British intelligence
In the first seven days since Russian President Vladimir Putin announced "partial mobilization", more people have fled the country than were in the group of Russian troops at the onset of the full-scale incursion into Ukraine in February this year.
That's according to the British Ministry of Defense, Ukrinform reports.
"In the seven days since President Putin announced the 'partial mobilization' there has been a considerable exodus of Russians seeking to evade call-up. Whilst the exact numbers are unclear, it likely exceeds the size of the total invasion force Russia fielded in February 2022," the report reads.
It is noted that among those trying to flee Russia are the better off and well educated men.
"When combined with those reservists who are being mobilised, the domestic economic impact of reduced availability of labour and the acceleration of 'brain drain' is likely to become increasingly significant," the Ministry of Defense added.
As Ukrinform reported earlier, on September 21, Russian President Vladimir Putin declared a "partial mobilization," after which Russian military draft officers, together with law enforcement, launched actual raids on the country's male population. Hundreds of thousands of people are trying to leave Russia to evade mobilization.