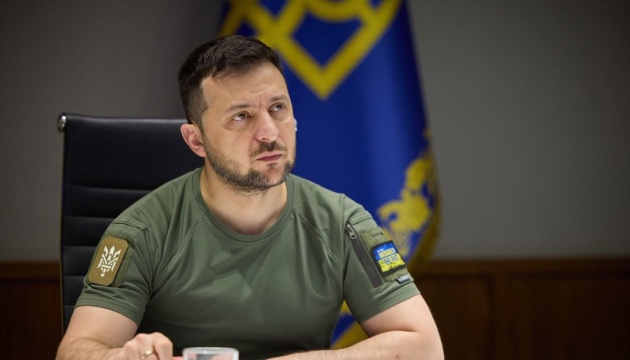 There is risk of Luhansk Region being seized, but Lysychansk not under enemy control yet – Zelensky
There is a risk of Luhansk Region being seized by Russian troops, but at the moment Russians have not established full control over Lysychansk, and battles are raging on its outskirts.
The relevant statement was made by Ukrainian President Volodymyr Zelensky during a joint press conference with Australian Prime Minister Anthony Albanese in Kyiv, an Ukrinform correspondent reports.
"There is a risk that Luhansk Region will be fully occupied. There are such risks, and we realize them. But, you should also realize that the situation may change on a daily basis," Zelensky said.
In his words, there have already been cases when control over some settlements was passed between the two parties every day.
"Thus, today we cannot definitely say that Lysychansk is under [Russian] control. Battles are raging on the outskirts of Lysychansk," Zelensky added.
According to the President of Ukraine, the most challenging situation is in Luhansk Region now, but the Ukrainian forces managed to advance in other directions.
Zelensky stressed that Ukraine's priority task is to gain fire advantage over Russian troops at the moment. The Ukrainian military are making everything possible now, and speeding up arms supplies would ensure Ukraine's fire advantage.
A reminder that Australian Prime Minister Anthony Albanese is paying a working visit to Ukraine on July 3, 2022. He visited the liberated areas of Kyiv Region, namely Bucha, Irpin and Hostomel, and met with Ukrainian President Volodymyr Zelensky.
mk