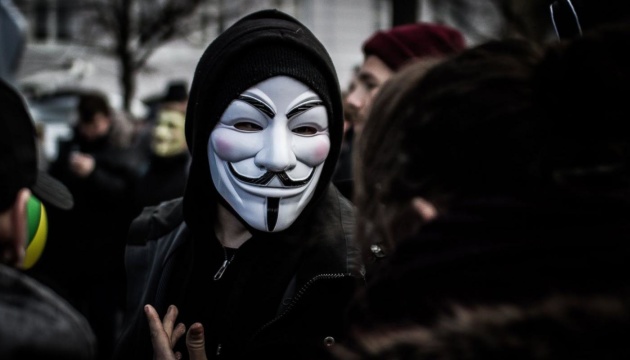 Anonymous hacker group takes down Russia's FSB website
Anonymous international hacker group has taken down the website of the Federal Security Service of Russia.
"Goodbye, fsb.ru," Anonymous posted on Twitter.
Currently, the website of the FSB of the Russian Federation is not working.
Bye https://t.co/uLDYvlVLGT#OpRussia #Anonymous pic.twitter.com/05s4p0a7n3

— Anonymous (@YourAnonNews) March 5, 2022
On February 25, Anonymous international hacker group announced that it was launching attacks against the government of the Russian Federation, while the Russian private sector could also be affected. Following this announcement, the group has already hacked 2,500 websites in Russia and Belarus in support of Ukraine.
On February 24, Russian president Vladimir Putin declared war on Ukraine and launched a large-scale invasion. Russian troops are shelling and destroying infrastructure, conducting massive shelling of residential areas of Ukrainian cities and towns using artillery, multiple launch rocket systems, and ballistic missiles. Martial law was imposed in the country and general mobilization was announced. Ukraine filed a lawsuit against the Russian Federation at the UN International Court of Justice in The Hague.
ol