Alexandre Melnik, French geopolitics professor
The status quo will be in place till the end of elections in the West
07.09.2016 15:00 649
On Thursday President Hollande and Chancellor Merkel welcomed the start of the ceasefire in eastern Ukraine in connection with the start of the school year and once again confirmed their desire to cooperate with Ukraine and Russia within the Normandy Format with the aim of fully implementing the Minsk Agreements. The next day the press centre of the ATO HQ said that illegal armed groups had fired 11 times in the Donetsk and Mariupol areas. The latest four-sided meeting of the Normandy four at the G20 summit in China was cancelled at the initiative of the Kremlin.
In an interview with French academic and Geopolitics professor, ICN Business School Lecturer Alexandre Melnik told Ukrinform how the situation may develop in the future and the prospects of returning Crimea, on sanctions against Russia and the logic of geopolitical prospects in the near term in the context of Russian aggression in Ukraine.
CRIMEA SHOULD NOT TURN INTO PALESTINE
- Russia has put on the borders with Ukraine nearly 100,000 servicemen, thousands of pieces of heavy weaponry and hardware, bombers, destroyers and assault aircraft within the auspices of military exercises. In your opinion, how have these exercises effected the position of the West on resolving the conflict in Ukraine?
- There is no direct link here between the West's position and these manoeuvres, which are not news to anyone. They are not news within the Russian strategy of demonstrating sabre-rattling and flexing of muscles. Neither are they news for Europe and the international community as a whole, which is so accustomed to Putin's bellicose rhetoric, so in actual fact they pay no attention. We can see this in the dog barks, but the caravan keeps moving. This is non evenement, that is, it is not an event.
- However, as experts are saying, these exercises have more than one goal – to drill soldiers. The Kremlin surely has geopolitical goals…
- These actions reflect a trend in Russia, and August's events in Crimea clearly showed this. Putin is striving to separate two themes of the international agenda. The first is Crimea, and the second is Eastern Europe. For Putin Crimea is for always. This is a "holy" inviolable from the point of view of Russian interests. That is why his intention is "to break the umbilical cord" between two topics that for many western offices have intertwined into one, so to speak - Crimea and Eastern Europe. For him, Crimea is one thing and Eastern Europe is negotiable. That is why it is important for him to get out of this Normandy Format. The Normandy Format is just Putin's PR. He came up with this idea and virtually all (European leaders), including Hollande and Merkel, "swooped" on this idea. For them, it was a dramatic moment at the time. In fact, the last chance to avoid the worst. But the worst could have been total war with high casualties.
- Can you give us any historical examples or parallels in current diplomacy?
- By way of an example I can mention the fictitious formula for settlement of the Israeli-Palestinian conflict. When they say "two countries, two states." They say that Palestine should have its own state (next to Israel). I know Jerusalem well enough not to have any illusions about the real prospects for this project. But the leaders of the international community repeat it, like parrots. It is very important that this does not happen here, in relations between Europe and the West in general and with Ukraine. To return Crimea was not purely rhetorical, so-called "diplomatic fog", but for this to be a real map of negotiations between Ukraine and its Western partners.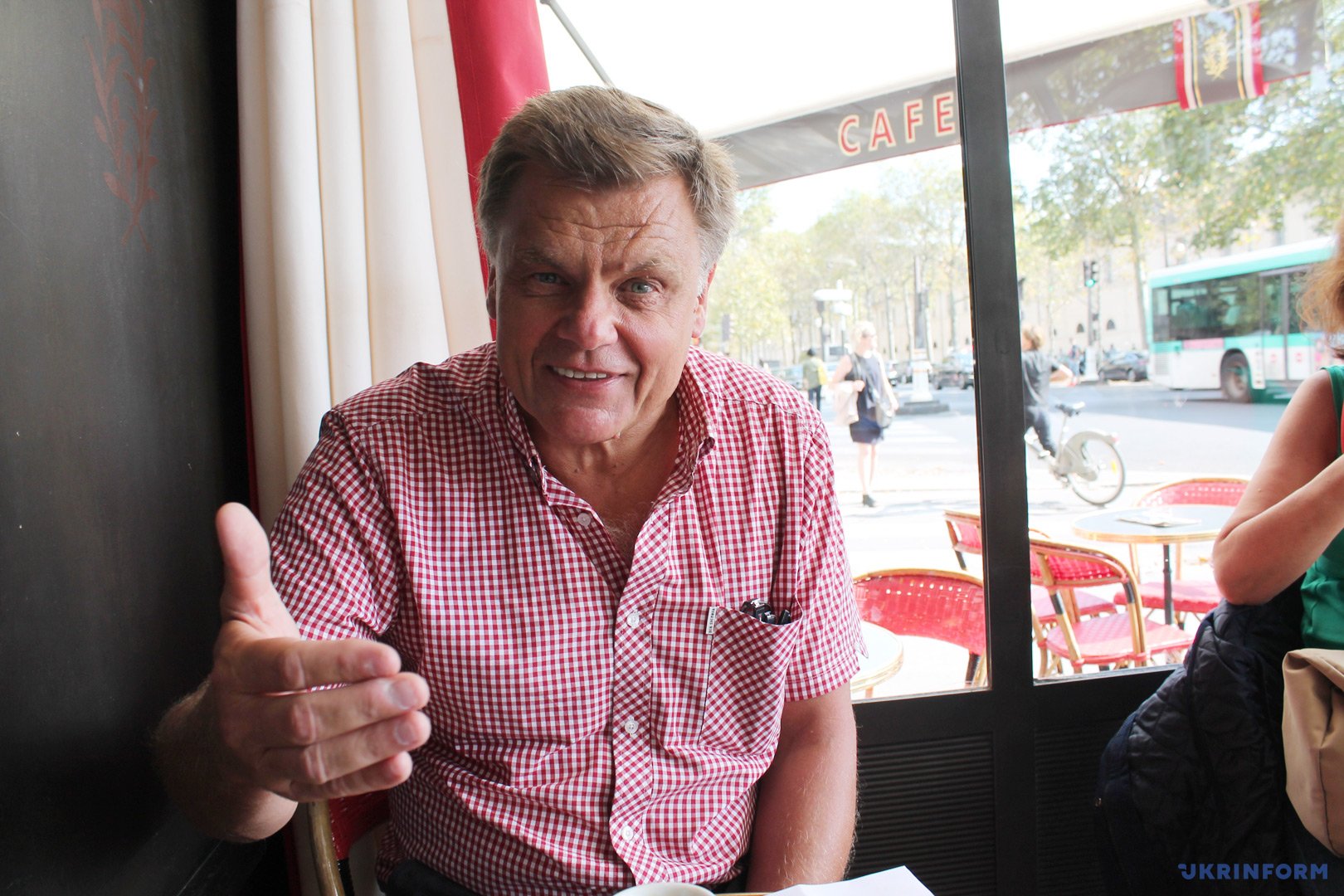 THE STATUS QUO WILL BE IN PLACE TILL THE END OF ELECTIONS IN THE WEST
- In your view, what does the success of these talks depend on?
- First and foremost, everything depends on Ukrainian diplomacy. And am not going to hide my disappointment.
- What do you have in mind?
- I do not see proactive Ukrainian diplomacy here, it cannot be heard or seen. Ukraine is like a UFO (unidentified flying object). No strategy at all. On the diplomatic front, completely empty, both in terms of actions of the West, which has no strategy, and in terms of Ukraine. That is such a dramatic meeting of two vacuums, situations, where neither party can get out of the clinch, lethargy, and cannot move to a proactive policy. We need a way out of this state of the status quo to a real policy of interaction, not just theoretical "blah blah blah". We need new ideas and proposals for joint action. We do not have this either from Ukraine or the West.
IT IS WORTH UKRAINE COUNTING ON CENTRAL AND EASTERN EUROPEAN COUNTRIES
- Let us return to the prospects of returning Crimea. Alexandre, you spoke in quite categorical terms about the irreversibility of this process from the Kremlin's point of view. However, and this is clear, the Russian government is trying every way it can to legalize the annexation of the peninsula in the eyes of West. In particular, through the holding of elections to the State Duma on its territory on September 18 of this year Crimean and the election of four people from Crimea to the lower house of parliament. How will the West react in this context? Some European countries (Poland and Croatia) have already said that they will not send their representatives as observers to the elections...
- You use the term "legalization" in this context. But I would remind your readers of another term - "normalization," which was used by the USSR in countries of Eastern Europe. For example, after the events in Prague in 1968, the Soviet Union did everything possible to "normalize" the situation. What is happening now is the equivalent of the "belching" of the Soviet strategy of "normalization." That is, the first use of military force, and then providing the trappings of legality of the results achieved by the use of force. Historical precedents tell us that the West did not intervene - in the case of Czechoslovakia, or in the case of Poland and Hungary. In my view, the West will limit itself to the use of rhetoric, words, and not actions. The only countries that will respond to this are those countries that understand Ukrainian issues.
- Name them, please.
- These are the Baltic States, Poland and other Eastern European countries and possibly the Balkans. Look at what is happening with Slovakia. Putin has almost dragged it to his side. What is happening to the Czech Republic ... In my opinion, Ukrainian diplomacy should not perceive the West as a monolithic community. Moscow does not perceive the West as a whole and works with individual countries. Perhaps some element of Russia's strategy could be taken on board by Kyiv. You must use partnership ties with that very same Poland, and play in Europe. Do not bet only on France and Germany, by contrast, use the Central and Eastern European countries that still have historical memory.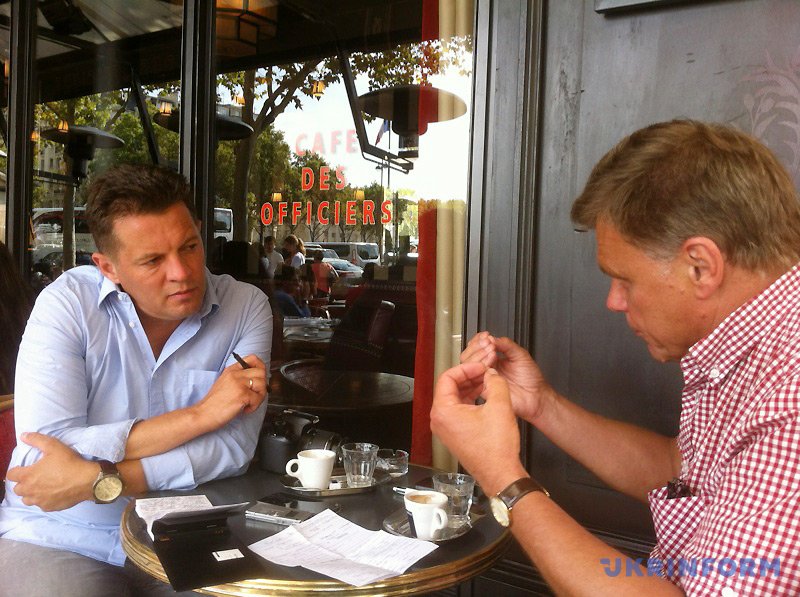 SANCTIONS AGAINST RUSSIA WILL REMAIN FOR A LONG TIME
- During our conversation, you mentioned the political situation present in the contemporary West, which has a negative impact on ending the war in Ukraine. What about the economic interests of Kyiv's Western allies? How do you assess the prospects for lifting sanctions on Russia after 2017?
- I do not see such prospects. To cancel sanctions is to fully recognize the collapse of the strategy chosen to force the aggressor to peace. This is not possible. Even if one of "Putin's candidates" were to come to power in France, this is not possible because of public opinion. In general, history shows that sanctions are in place for a long time. Recall the sanctions against Cuba, Libya, Iran. They are easy to introduce, but it is very, very difficult to get out from under their regime. It takes a lot of time. Therefore, sanctions introduced by the West against Russia will continue as a process in terms of dignity and the political timetable of Western elites.
- Are they self-sufficient to be able to attain their goals?
- In my opinion, they should also be reset as they do not work. For example, people who are on the EU "black list", just like before, still continue to travel to Europe, to France. All sorts of Naryshkins and others. They come here. In order to cancel or mitigate these sanctions, they should be brought into real action. Sanctions need to be applied against people in Putin's circle. We need a real mechanism, not a counterproductive, which would show that the conduct of foreign policy towards Ukraine should not be forgiven. Absolutely unthinkable actions that undermine security and threaten peace. We must not forget the word "war" in 2016. The West should not lose the war waged against it by Putin.
- But then how should the West act in war on terror in which it, or a part of it, France, regard Russia as a partner?
- In my opinion, cooperation in this context will be retained the level of formal diplomatic negotiations that will enable both parties to tell their electorate about dialogue. Neither can Putin terminate all ties with the West. But there will be no real, constructive discussion that could lead to a genuine coalition as long as people are saying the same words though they put completely different meanings to them. This chasm, this mental and semantic gap, has acquired epic proportions.
Roman Sushchenko, Paris.
pd