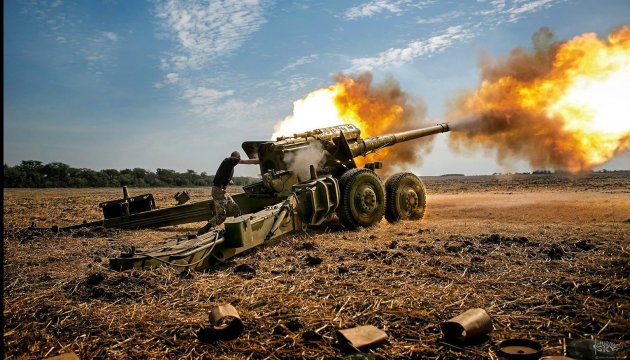 NSDC Secretary: Proof of Russian military aggression against Ukraine can be found at Kremlin's own site
04.07.2016 16:35
963
There is no internal conflict in Ukraine, but we have a brutal undeclared war being waged by Russia against us, Secretary of National Security and Defense Council of Ukraine (NSDC) Oleksandr Turchynov has said while commenting on another statement made by Russian President Vladimir Putin regarding "an internal nature of the conflict in Ukraine," the press service of the National Security Council has reported.
"By having announced the Russian non-involvement in the military confrontation in Ukraine, Vladimir Putin once again showed that the Kremlin's policy is based on cynical lies and deceit," said Turchynov.
Secretary of NSDC noted that another indisputable evidence of the Russian military aggression against Ukraine "can be found even on the official website of the Russian presidential administration."
According to him, the rank of lieutenant was awarded the Major General V.G. Asapov, who was from April 2015 to May 2016 in command of the 1st Army Corps, deployed in the occupied zone of the Donetsk region. The rank of Lieutenant General was given to Major General S.S. Yudin, who commanded the 2nd Army Corps from January to April 2015, located in the occupied part of the Luhansk region. The rank of Major General was given to Colonel A.Y. Ruzinskiy, who commanded from April 2015 to May 2016 the 2 nd separate motorized rifle brigade in Luhansk city that was part of the 2nd Army Corps from.
"These two army corps, who are waging war against us in eastern Ukraine, are an integral part of the Russian Armed Forces and subordinated directly to the Russian Southern regional military district center," the official noted.
"There is no internal conflict in Ukraine, but we are facing a brutal undeclared war against our independent democratic country by the Russian Federation. And Putin's false statements can be only believed by frequent viewers who are brainwashed by the Kremlin propaganda via Russian television," Turchynov said.
tl