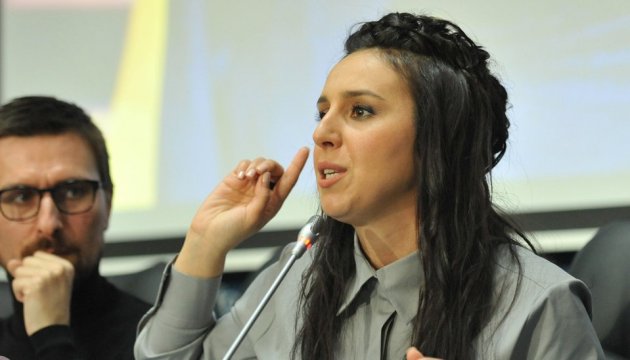 Jamala happy with decision to hold Eurovision 2017 in Kyiv
10.09.2016 14:24
3120
Ukrainian singer Jamala, winner of Eurovision 2016, says she is very happy with the decision to hold Eurovision 2017 in Kyiv.
She said this in an interview with Deutsche Welle.
"Honestly speaking, I am very happy. I just do not understand why the host city was being chosen for so long. I'm happy with the result. I stood neuter all the time. I don't know why but everybody was asking my opinion. How do I know which city is better for hosting Eurovision? Yes, I am glad that it will be held in Kyiv as this city has two airports and a lot of hotels," the singer said.
ol