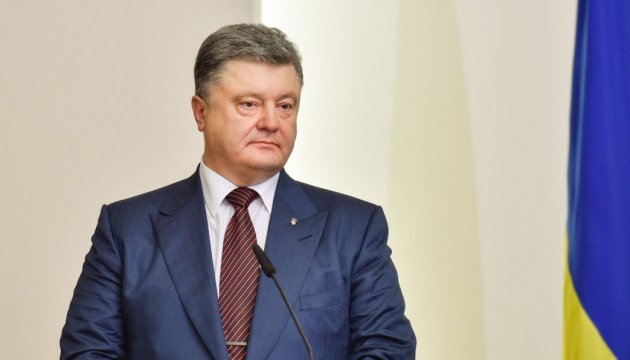 President Poroshenko: Agreement on protection of Ukrainians' rights in Israel to come into effect soon
28.09.2016 10:20
333
The intergovernmental agreement on temporary employment of Ukrainians in Israel will soon come into effect.
Ukrainian President Petro Poroshenko said this following a meeting with Israeli President Reuven Rivlin, an Ukrinform correspondent reports.
In the course of the negotiations, the sides paid special attention to the protection of Ukrainians' rights in Israel.
President Poroshenko stressed that the agreement on temporary employment of Ukrainian workers on the labor market in Israel should come into effect as early as possible.
"We have agreed that it will be implemented soon. The agreement was signed on June 7 and has already been ratified by the Knesset. I expect the Verkhovna Rada to ratify it in the near future," the Ukrainian president said.
iy