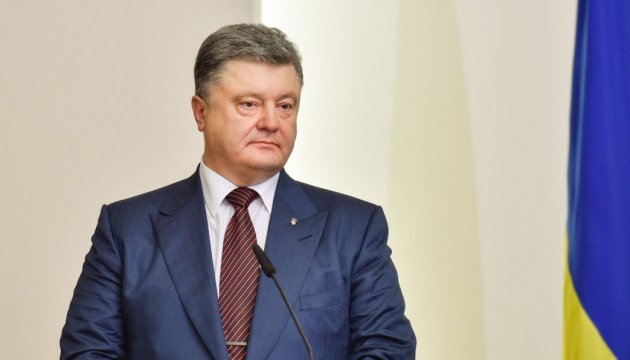 President Poroshenko: It's the right time and place to invest in Ukraine
19.09.2016 18:23
514
Ukrainian President Petro Poroshenko has met with business representatives in New York, the president's press service reports.
He stressed that regardless of Russia's ongoing aggression, Ukraine continues to work on strengthening economy and defense, and fighting against corruption.
"My mission, as President, is the fight against corruption. My main priority it to assist Ukraine in getting rid of corrupt schemes, practices and culture," President Poroshenko said.
According to him, investors are discovering the Ukrainian market and using the existing opportunities to develop their production in Ukraine. In particular, he recalled the launch of the industrial cargo complex of US company Bunge in Ukraine. "We are now beginning the implementation of a large-scale privatization program," President Poroshenko.
"It's the right time and place to invest in Ukraine," he stressed.
iy