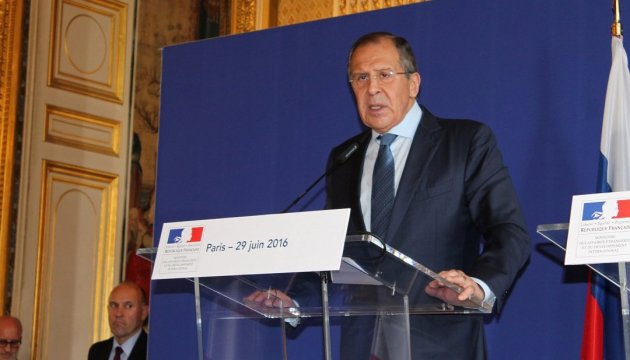 Lavrov says severing diplomatic relations with Ukraine is 'last resort measure'
15.08.2016 16:21
457
Russian Foreign Minister Sergei Lavrov has stated he does not see the need to severe diplomatic relations with Ukraine.
He said this at the press conference after the talks with German Foreign Minister in Russian city of Yekaterinburg, Interfax news agency reports.
"I do not think that someone is interested in severing the diplomatic relations [between Russia and Ukraine] in the current situation. This is a last resort measure," Lavrov said.
Earlier, Russian Prime Minister Dmitry Medvedev said that Russia's leadership might decide to break diplomatic relations with Ukraine.
In turn, First Vice Speaker of the Verkhovna Rada of Ukraine Iryna Gerashchenko said that Russia had long terminated diplomatic relations with Ukraine, having occupied Crimea and part of Donbas.
ol