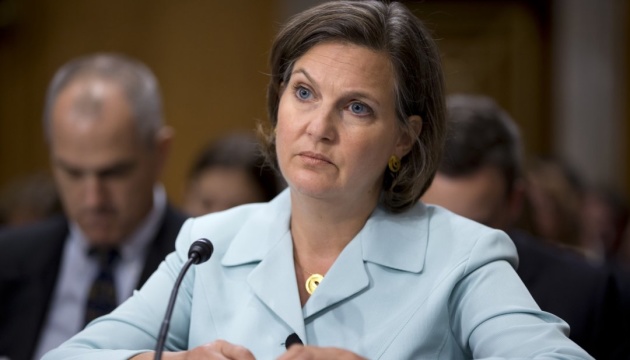 U.S. Department of State pleased with Victoria Nuland's visit to Kyiv
24.06.2016 10:50
392
The U.S. Department of State says U.S. Assistant Secretary for European and Eurasian Affairs Victoria Nuland had "good" meetings with senior Ukrainian officials in Kyiv.
Spokesperson for the U.S. Department of State John Kirby said this at a daily press briefing, an Ukrinform correspondent reports.
"She [Victoria Nuland] did have good meetings in Kyiv prominently centered around the Minsk agreement and our desire to continue to see it be fully implemented," Kirby said.
However, he did not comment on the negotiations of Victoria Nuland in the Russian capital on Thursday. The U.S. Department of State representative said that the statement on the meetings in Moscow would be released after the visit was completed.
As reported, U.S. Assistant Secretary of State Victoria Nuland visited the Ukrainian capital on Wednesday and discussed the progress of country's reforms and implementation of the Minsk agreements.
ol