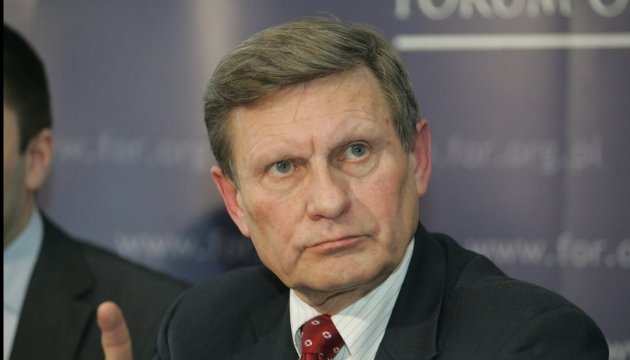 Balcerowicz: Ukraine should respond to Brexit with reform progress
29.06.2016 12:59
328
Ukraine should respond to UK's decision to leave the European Union with speeding up the reform progress.
Leszek Balcerowicz, the representative of Ukrainian President Petro Poroshenko in the Cabinet of Ministers of Ukraine, said this on the air of Polish tvn24 TV channel.
"There is a risk that Europe's attention will be diverted [from Ukraine] and will be focused on the current problems. However, the best response of Ukraine [to Brexit] would be speeding up the reform progress and showing how the country emerges from a very difficult situation," Balcerowicz said.
He stressed that Brexit would not affect Ukraine's views about European integration as "it is better to be closer to the EU than to Putin."
ol